What were the reasons for setting up a branch in Shanghai?
One day Yi said to me, if we do not meet our potential customers for dinner, they will not become our customers.
Surprised I said, okay, then we have to fly to Shanghai and so we did in December 2006.
What were the initial difficulties with Shanghai?
I did have Yi, who explained everything to me. Therefore the only difficulties were a long flight, and once there a complete different culture.
I could not read or understand anything. If I thought I did understand, I was wrong. Everything is different, colors, smells, taste, behavior, sounds, ….
What connects you to Shanghai?
The food, the culture …
Do you remember your very first visit to Shanghai?
Any fun episodes linked to cultural/linguistic differences?
Did you experience a cultural shock?
It was the only country kids liked to feel my blond hair. And wanted to make selfies with me … tall, long nose, blond hair. Even 2018 when I was walking in a park with Jenny and drinking tea, it still happened to me.
What are your favourite spots in Shanghai?
Eating at GrandMa, a restaurant in Shanghai.
What are the top three things you like about Shanghai?
What are the top three things you like about China in general?
Shopping with Yi or Jenny in Shanghai,
Eating out in Shanghai,
Going to Jazz Clubs in Shanghai
How does the communication work?
Does the different time zone impact your everyday work?
Not so much Shanghai, but since 2015 Shanghai and Washington D.C. ... 6 or 7 hours to the East or 6 hours to the West.
What differences have you noticed in terms of working with customers in Shanghai?
None, as customers in Baden-Württemberg (The Swabians) are just as cost-conscious as those in Shanghai.
What were the advantages for effective to a joint venture with D9 studio (Hao, Jiansong, + 2 others + Yi)?
The advantage initially was to work with a company which had experience with internet services for B2B customers.
And after 15 years I have to say, it did work.
Yi and Jiansong are still my friends - for life, not only business.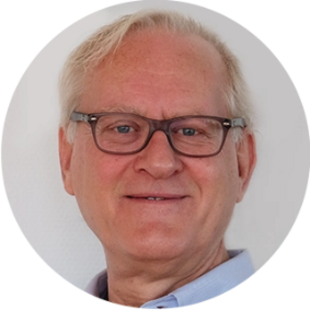 Hermann Bareis
Managing Director
effective world Group